Hello all!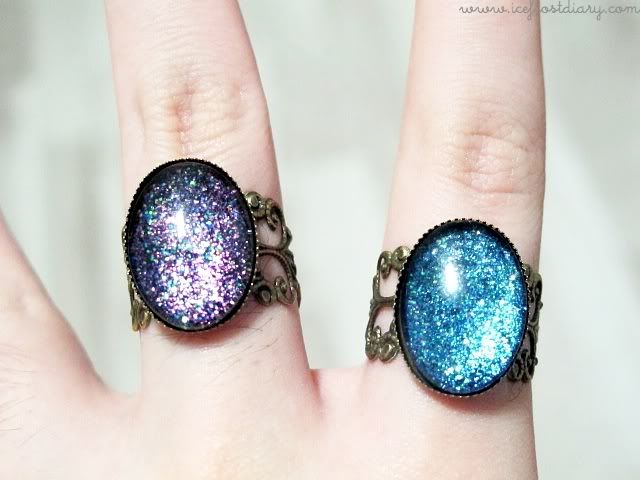 Thanks for those who joined the little giveaway!
I have picked out two winners who will be randomly mailed the rings, one in blue and another in purple.
to
Valerie and Emily!!
I would be emailing you both shortly! And for those who didn't win, don't worry, there is another giveaway coming right up!
Thanks for reading ~